Hostel Management Software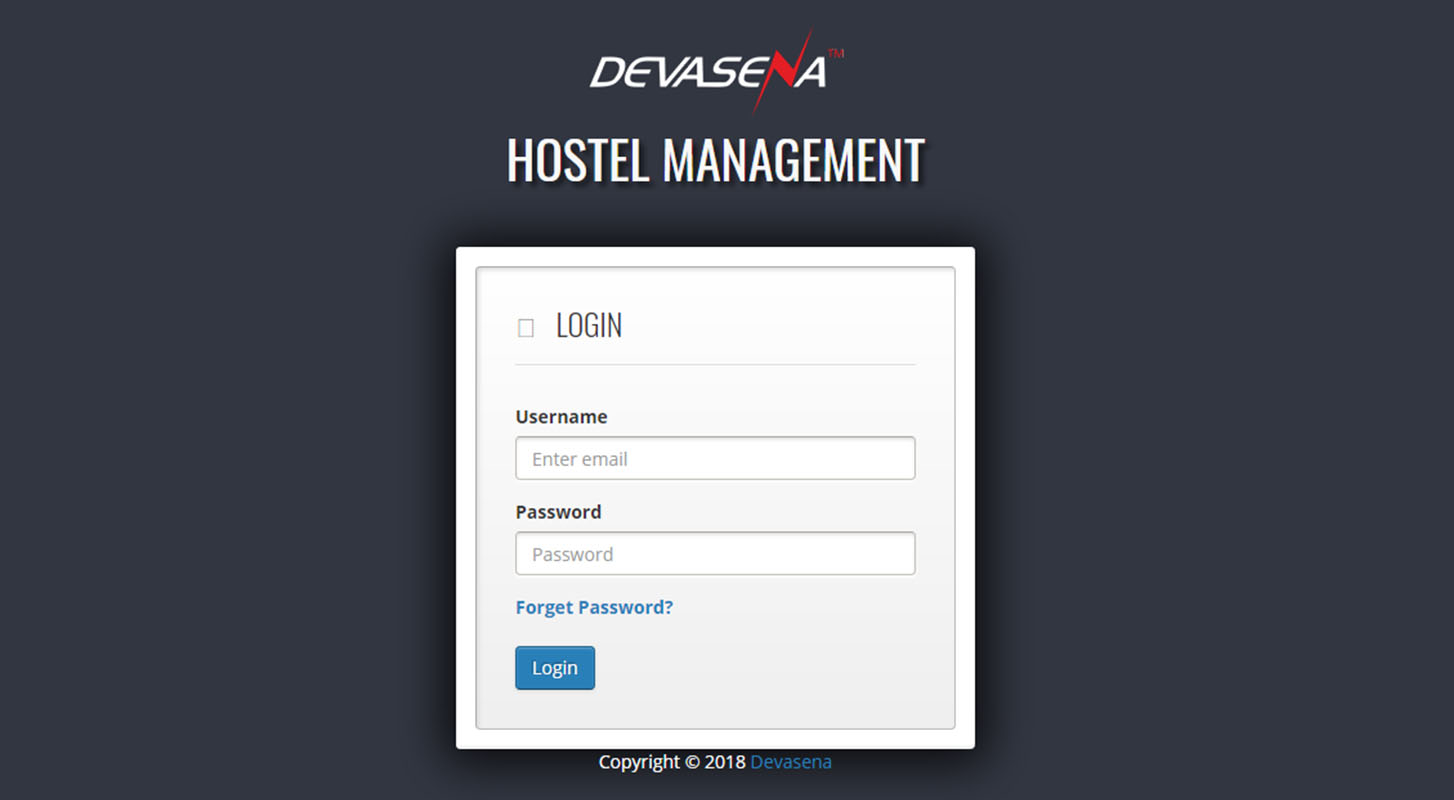 Devasena has developed Advanced Hostel Management Software application.
Admin Login

Username : admin@gmail.com

Password : abc123

Manager Login

Username : kadipara@gmail.com

Password : 12345

Staff Login

Username : customer@gmail.com

Password : abc123
Rs.15,000
(+18% G.S.T) Rs.17,700
We assure with hostel management application a comprehensive, and proper control over the activities of a hostel is assured. Activities related to check in, check out, log off, discipline issues, attendance of the hostel, bed allocation etc. when you have a disciplinary log book in place we are of the opinion that management has a definite control over the activities.
The parents, students along with authorized people can take advantage of this software. We assure that you can access the software from anywhere in the world. In fact daily updates with regards to the attendance of the students in the hostel can be found out as well. A sense of discipline is maintained and it does help the parents along with the students as well. In most of the hostels the mess fees and hostel fees link up the fees management module. This goes on to automate the fees collection for the benefit of the students as well.
According to us the benefits are
Maintenance of displinary log book
The hostel management is simplified in a better way
Work out the fees pattern in line with the facilities that you expect in the hostel
Updates on a daily basis are provided to the parents about attendance of their wards
Bed allocation along with rooms are being made easy
Account details at a final level
A comprehensive for change management or vacation of hostel
Account details at a final level
Report wise of student along with mess report