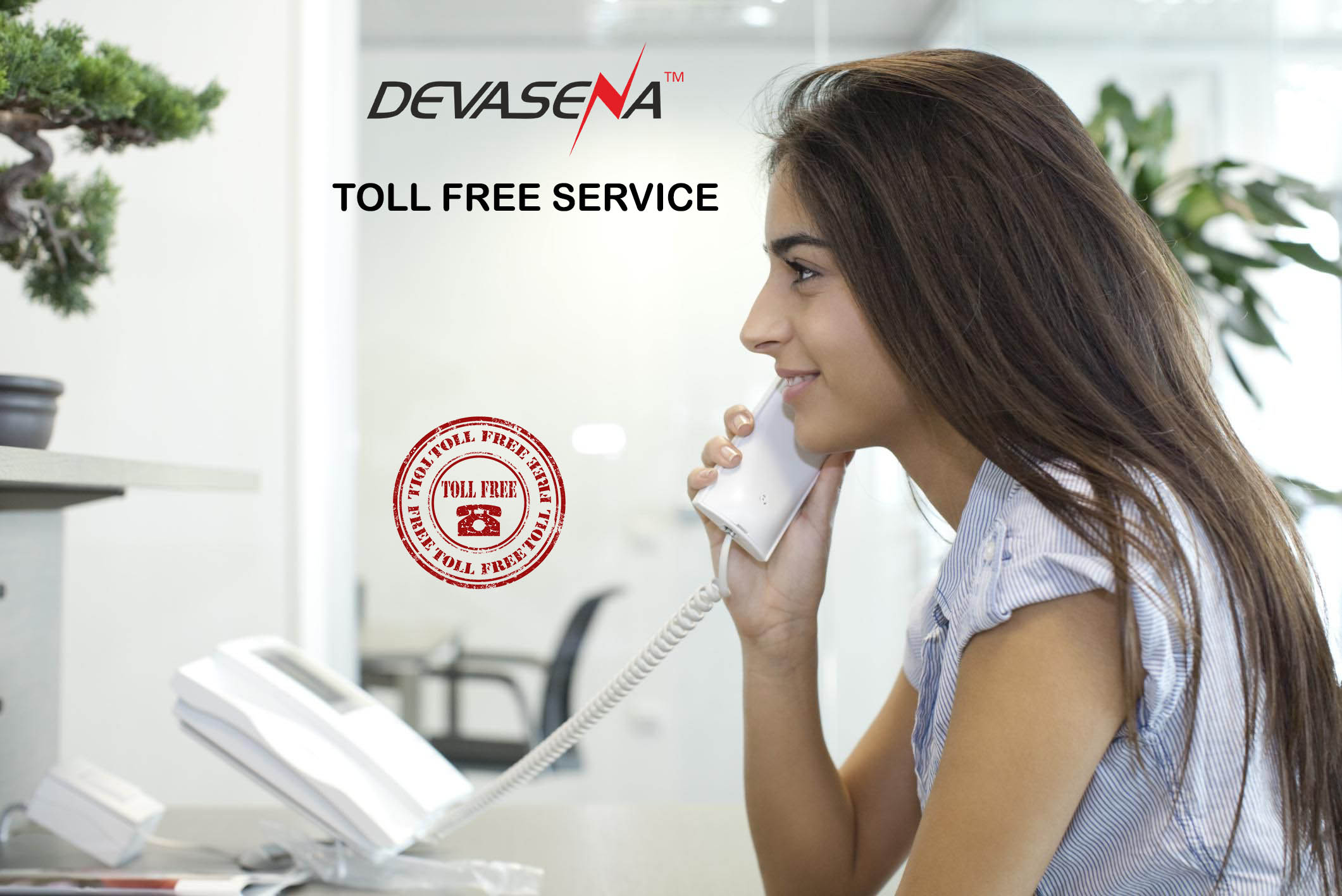 As per our view point toll free numbers have a unique purpose. An individual can call a toll free number from any corner of the world and the other party would be charged for it.
So what makes business purchase toll free numbers every day and why they have soared in popularity? We try to analyse the causes behind it.
With the emergence of internet at a rampant level, more business houses are purchasing toll free numbers in order to engage their customers. In case of some business they purchase vanity numbers to ensure that the brand becomes more memorable.
Toll Free Plan
Rs.34,220
Net Payable (inclusive of G.S.T)
In modern times perception assumes a lot of importance, and a good impression is send across to your customer base. We have found out that in case of some business their brand building is centred on toll free numbers.
With a unique toll free number it is like owning a popular real estate hub. It is an important cog in the wheel in terms of marketing strategy. We find that companies are willing to shell out extra bucks as part of the need for a unique toll free number.
Most issues can be solved via email, but nothing matches the live response which a toll free number generates. Just pick up the phone and there is a live person on the other side for help. If you have questions you can interact with the toll free number for help. We suggest that you display the toll free number on the website for help.
| | |
| --- | --- |
| Free Call Value | Rs. 18,000 / year |
| IVR Charges | Rs. 2.00 Per Minute Flat |
| Number | 1800 Toll Free |
| Call forwarding users allowed | 10 |
| Welcome Message | Yes |
| Unlimited Level IVR | Yes |
| Pre-IVR Announcement | Yes |
| IVR Widgets | Yes |
| Sticky Agent | Yes |
| Black List | Yes |
| White List | Yes |
| Call Back Request | Yes |
| Advance Call Forwarding | Yes |
| Real Time Call Logs | Yes |
| Geographic Barring | Yes |
| Set Working Hours | Yes |
| After Working Hours IVR | Yes |
| Call Conference | Yes |
| Set Max Call Duration | Yes |
| Holiday Mode | Yes |
| Cyclical forwarding option | Yes |
| Call Recording Feature | Yes |
| Auto reply SMS Feature | Yes |
| Yearly Rental | Rs. 25,000 |
| Yearly Rental | Rs. 18,000 |
| Term | 12 Months |
| Security fee | Rs. 1,500 |
| One time set up | Rs. 2,500 |