What'sapp marketing software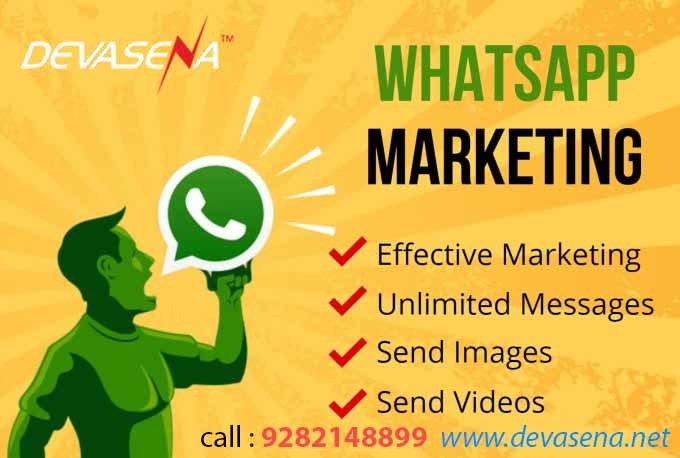 Devasena the leading whatsapp gateway provider in India to provide premium high priority whatsapp software for Instant delivery. whatsapp Marketing made so easy.
Rs.5000

(+18% G.S.T) Rs.5900
Rs.6500

(+18% G.S.T) Rs.7670
Rs.7500

(+18% G.S.T) Rs.8260
Faster, Economic and Efficient
Easy to use interface
Send, thousands of Whatsapp message per minute
Send whatsapp from your PC or Laptop - Anytime Anywhere
Desktop based platform for sending Whatsapp messages
Get delivery report, download in excel format
Very cost effective for advertising agencies
Software Features
Unknown sending
Sending to numbers that are not saved in the phone book ( country code must be included )
Personalized message
Including the contact name in the message.
Sending Limit Controller
There is an option to set sending x messages in x minutes to avoid the block and there is a random delay between messages as well
Attachments
you can send images, videos, documents with the message.
Contact Cards
you can send a contact card.
History Feature (No duplicate sending)
if your computer shut down and bot unexpectedly closed, your sending session will not be lost,
you can continue from where it stopped
xlsx or CSV
the source of the contacts can be an xlsx file or a CSV file.
Multiple Messages
you can provide several messages to the bot and it will choose randomly between them, that means a different message every time, which means lower block chance