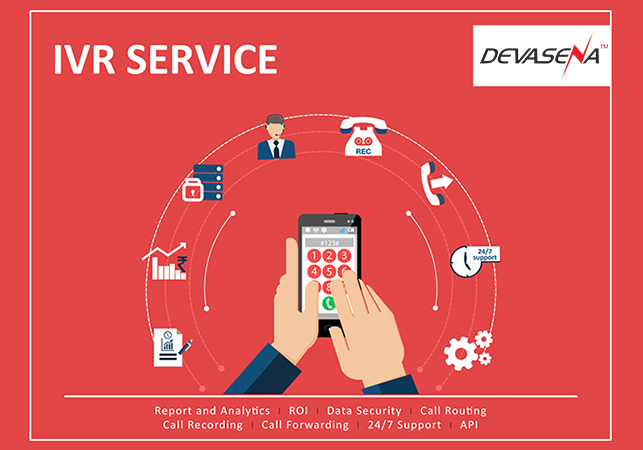 IVR stands for interactive voice response. The essence of this system is that an interaction takes place with customers without being live. By speech recognition or a dial pad customers are able to interact. This is a technology that has really taken off in a big way as companies are exploring the possibilities and advantages of the use. It is not only time management or reducing costs, you can work on the advantages of IVR in a number of ways.
VR Plan
Rs.25,960
Net Payable for 1 year (inclusive of G.S.T)
Accessible and easy to use
It would be pretty much difficult for companies to make a move towards switched automated system. But if you have subscription based plans we feel it simplifies the process. We are of the opinion that companies can take the advantage without worrying too much about the technical side.
Customer service at an improved level
With IVR a specific and more direct approach is advocated towards customers. It gives a feeling to the customers that they are being attended to. On the other hand if customers call up with specific questions, we assure that a fast and a quick response is initiated. The best part is that calls are answered at the first ring which reduces the waiting time for both company and the customers.
Customer access at an unlimited level
With IVR customers can access it round the day. No amount of holidays can disrupt the activity in any way. As a customer if you want the help is there all around the day.
| | |
| --- | --- |
| Free Call Value | 2,000 minutes per month |
| IVR Charges | Rs. 0.85 Per Minute |
| Number | 10 Digit VR |
| Call forwarding users allowed | 10 |
| Welcome Message | Yes |
| Unlimited Level IVR | Yes |
| Pre-IVR Announcement | Yes |
| IVR Widgets | Yes |
| Sticky Agent | Yes |
| Black List | Yes |
| White List | Yes |
| Call Back Request | Yes |
| Advance Call Forwarding | Yes |
| Real Time Call Logs | Yes |
| Geographic Barring | Yes |
| Set Working Hours | Yes |
| After Working Hours IVR | Yes |
| Voicemail on Email | Yes |
| Call Conference | Yes |
| Set Max Call Duration | Yes |
| Holiday Mode | Yes |
| Cyclical forwarding option | Yes |
| Call Recording Feature | Yes |
| Auto reply SMS Feature | Yes |
| Free Call Value | 2,000 minutes per month |
| Yearly Rental | Rs. 18,000 |
| Plan term | 12 Months |
| Security fee | Rs. 1,500 |
| One time set up | Rs. 2,500 |